A Message from Our Leaders
It has been a year of enormous challenges and change, but thanks to all our staff, donors and the SickKids community, we've shown perseverance, strength and an unwavering commitment to our vision: Healthier Children. A Better World.
On March 31, we welcomed Foundation President & CEO Jennifer Bernard following the retirement of long-time CEO Ted Garrard. Jennifer has spent more than 20 years in the health-care sector and comes most recently from her role as President & CEO of Women's College Hospital Foundation. Jennifer is a seasoned non-profit leader and fundraiser, who brings a vision of SickKids leading the world with breakthrough science and precision medicine that reaches all children.
Since the spring of 2022, we have been looking forward with great anticipation to our emergence from the pandemic. The months that followed were riddled with new obstacles. Through the perseverance and teamwork of the incredible SickKids family, we not only prevailed, but continued to make progress on the key milestones in our strategic plan.
So much has happened over the last 12 months. It was just last fall that a series of respiratory viruses sent children to our Emergency Department by the hundreds each day. The sickest filled our Critical Care Unit for several weeks – all at a time when staffing pressures were at their peak. Hospital leaders made the difficult decision to temporarily reduce surgical activity to preserve critical care capacity during the surge. Alongside these efforts, SickKids partnered with community hospitals to support the care of paediatric patients in Ontario through this very challenging period.
Before staff had a chance to catch their breath, SickKids was hit with a cyberattack just around the December holidays, paralyzing systems across the hospital. It couldn't have come at a worse time, but thanks to the remarkable efforts by staff – who worked tirelessly over the holiday break – most systems were restored early in the new year. We are incredibly proud of everyone for working together, finding solutions, and mustering the reserves to get through this exceptionally stressful time, while still managing to advance the objectives of our SickKids 2025 strategy.
Our strategy is our roadmap to achieving unprecedented outcomes powered by Precision Child Health (PCH), a multi-year transformation of medical care from a one-size-fits-all-approach to individualized, targeted care that ensures no child is left behind. In an exciting step forward, SickKids delivered the first single-patient trial of a gene replacement therapy for an ultra-rare genetic condition. Although this trial focused on one child, our long-term goal is to prevent many diseases even before they start. We know that healthier children mean healthier adults.
The collective impact of our donor community is helping SickKids push the limits of health care in many ways. Beyond PCH, we are proud of the progress being made on other strategic objectives. Through our AI in Medicine for Kids (AIM) program, we are building the platform and tools that aim to enable SickKids to revolutionize our care, prevent harm, and improve patient and family experiences. Our widespread expansion of virtual care has increased convenience and access to services, while the advancement of our Mental Health Strategy is improving integration of physical, mental, and behavioural health care. Our Equity, Diversity and Inclusion (EDI) Strategy is helping us embed equity, diversity and inclusion into care, research and education, and across organizational systems and policies. And our new Staff Health and Well-being Strategy aims to restore vitality among staff after a long period of challenges.
In 2022 SickKids Foundation celebrated its 50th anniversary. The inaugural fiscal year (1972-1973) tallied $634,380 in donations. Last year, the total was $205.2 million. The commitment of Canadians was evident most recently in March, when we officially concluded the SickKids VS Limits Campaign, raising a record $1.7 billion, surpassing our goal of $1.5 billion. Perhaps most astonishingly, this support came via 1.3 million donors – regulars and first-timers, organizers of galas and golf tournaments, customers who gave at their local retailer, lottery supporters, bequest and transformational donors. We are so grateful for their trust and commitment.
It was a remarkable show of support, given the disruption of the pandemic and the enormity of the cause: to build a new hospital, accelerate breakthrough research, and partner to improve health care beyond our walls. Regardless of their experience with SickKids, donors deeply understand the importance of child health care and a world-class institution like SickKids to deliver it. A big thank you also to our Campaign Cabinet, a network of community champions instrumental in shoring up early and sustained support.
This collective effort came to fruition with the topping-off of the Patient Support Centre, our newest building, and the next step in our campus transformation that will culminate with the new Peter Gilgan Family Patient Care Tower. The new hospital will set us up for success and help to create a health system that will seamlessly integrate care, research, and education for decades to come.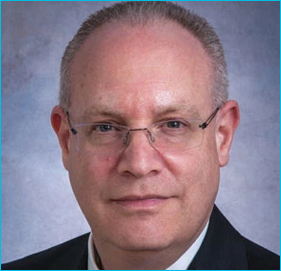 Dr. Ronald Cohn, FACMG
President & CEO,
The Hospital for Sick Children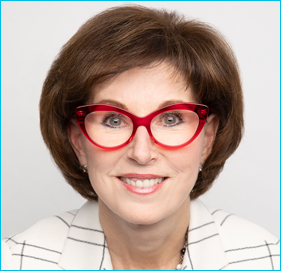 Kathleen Taylor, CM
Chair, Board of Trustees,
The Hospital for Sick Children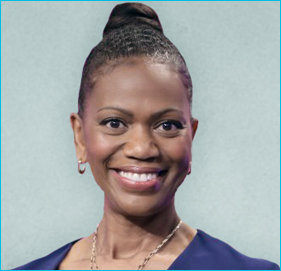 Jennifer Bernard, CFRE
President & CEO,
SickKids Foundation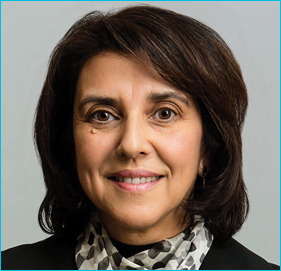 SONIA BAXENDALE
Chair, Board of Directors,
SickKids Foundation